2008 NPC Northwest
Bodybuilding, Fitness & Figure Championships
Jennifer Gutierrez - Heavyweight Bodybuilding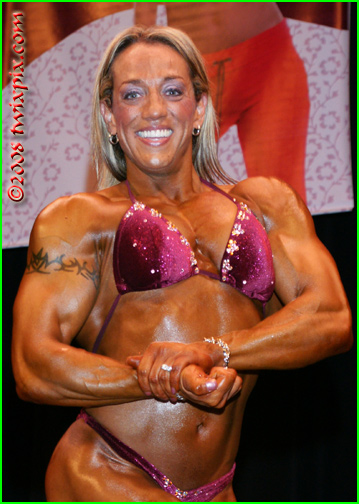 To my pleasant surprise, a couple of heavyweights entered this competition who've done well on the national stage in recent years. First was Jennifer Gutierrez, not super lean for competition yet, she's getting ready for Nationals. Still, beautiful shape and excellent size!


(click for full size)